Zelkova treehouse
Recently redesigned, with increased interior space, easier wall and roof installation, and many minor updates. Plans come complete with support options to build on posts, so you have the choice to use two trees, one tree (with posts) or no trees (all posts).
64sqft floor space, of which 41sqft is enclosed
Tree-friendly design
Five windows allow plenty of light inside
Covered deck surrounded by railings
Large door to suit adults and children (5'10" high)
Sleeps two adults or three children
Easy to modify with custom cladding, paint and trim
When built in a tree, plan covers 58 pages with 62 diagrams
Includes a free guide to build this treehouse on posts, allowing it to be completely freestanding or have partial tree support (more info…)
Includes marginless version for ereaders
28 day satisfaction guarantee
Help is available by email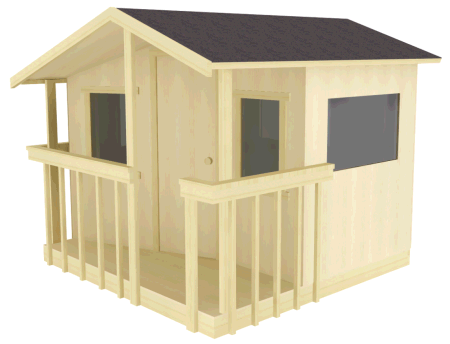 Originally designed as a treehouse built across two trees, with a total floor area of 64sqft, and an internal floor area of 41sqft. Also included are instructions for building on posts if you don't have suitable trees available. There are five windows and the entrance is via one of the supporting trees, a rope ladder, or a normal ladder. This treehouse would be suited for children as a special hideaway, or as a fully functioning office set in a secluded and inspiring location. The deck is covered to keep it dry in rainy weather and to provide summer shade. Over 37 pages you are taken through every step to create this structure, all written with a beginner in mind. There are no complicated techniques to learn, no difficult joints to master, and all the materials are readily available.
Detailed instructions for all these configurations are included with the main treehouse plan. If you wish to use a greater span over two trees, please contact us with details of your situation. All tree supports require a clear space 6' below floor level and branches above floor level may need to be trimmed to make space for the treehouse.
The tree is treated with respect throughout the building process. Only the support beams are fixed to the tree so the house itself rests entirely on the platform without touching the tree. Bolts are precisely placed for strength, safety and to reduce any restriction to the growth of the tree. A unique and simple sliding joint is used to allow the trees to move in the wind without restriction and without causing damage to the treehouse. This also ensures that the tree remains healthy.
Site options and requirements
Two tree: two trees 12"+ in diameter, within 5° of vertical, and separated by between 10'2" and 15'
One tree with three posts: 9"+ diameter tree
One tree with two posts: 12"+ diameter tree
No trees: a relatively flat area that doesn't flood
What you'll receive
The plan comes as three downloadable PDF files - the main treehouse guide and two supports options. This gives you instructions to build in two trees, next to a single tree, or with no trees at all using posts.
Main treehouse guide: 37 pages, 41 diagrams
Two tree supports guide: 21 pages, 21 diagrams
Post supports guide: 36 pages, 41 diagrams (more info)
Customer photos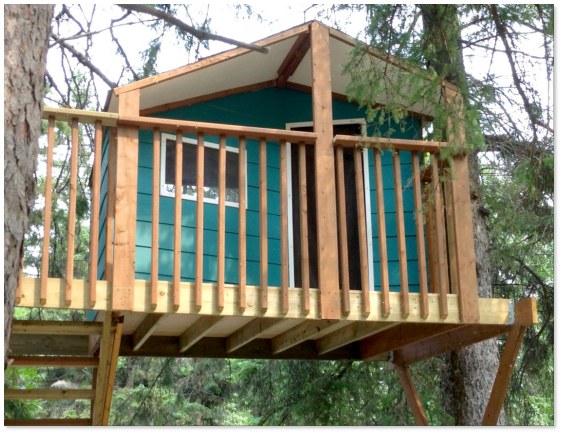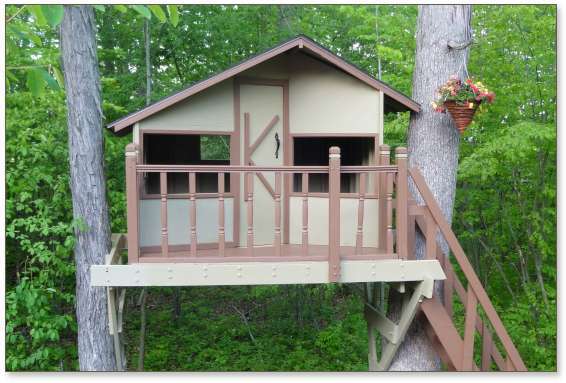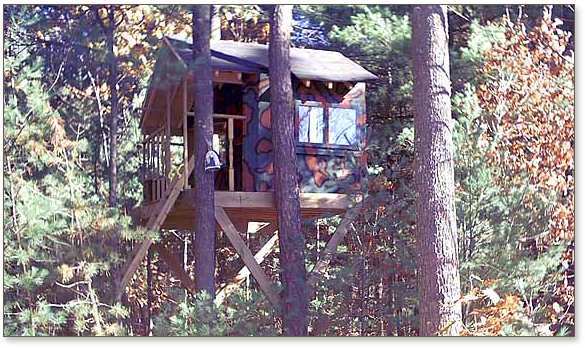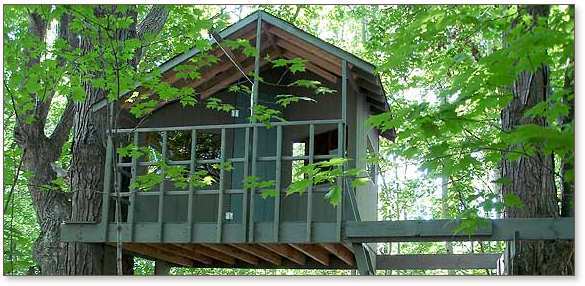 Sample pages from this guide
Wall framing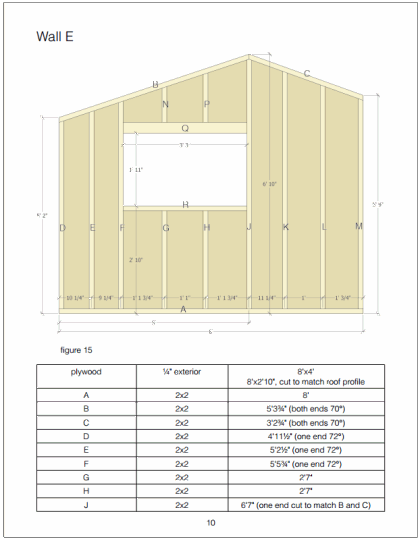 Door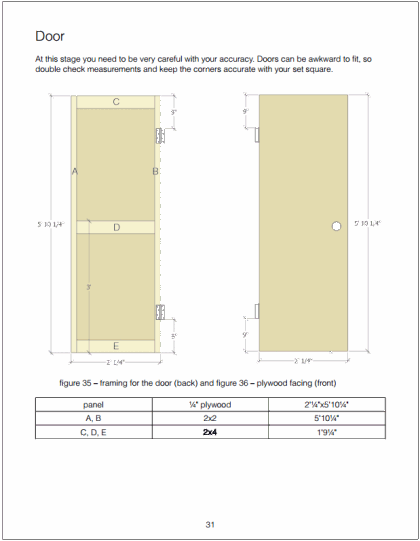 Roof panel assembly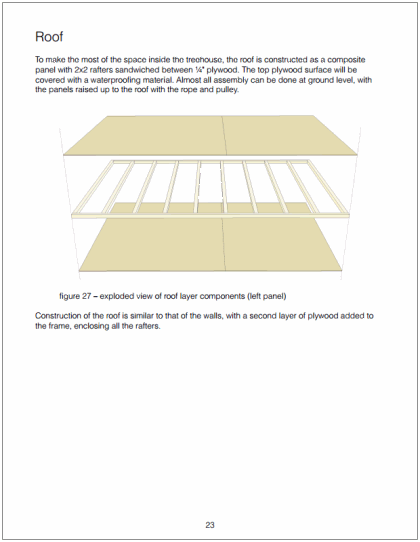 Roof component parts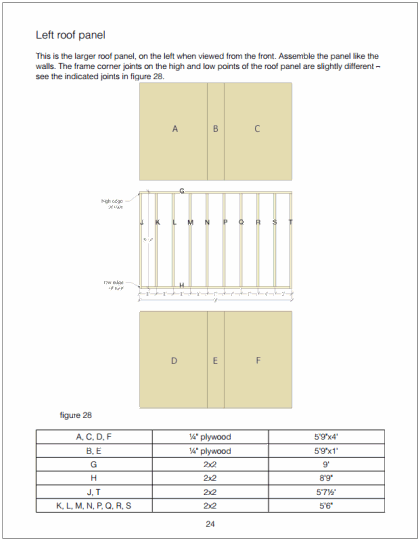 Roof supports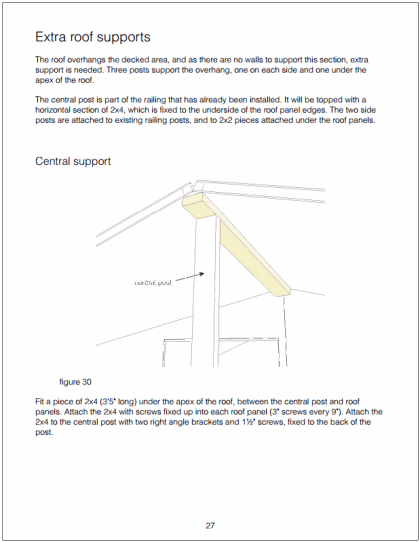 Wall to roof connection