Savanna bird hide
This house is designed as either a wildlife watching platform or for use as a simple children's playhouse. It is large enough for one person to sleep or three to fit comfortably inside sitting on the floor with a floor space of 32sqft. Walls are 4' high at the front, and 3' at the back.
If you don't have trees to build a treehouse, this is an alternative that gives some impression of height whilst being quite low to the ground at around 6' to floor level. The project can be built on flat or slightly sloping terrain and entry is through a trapdoor at the top of the ladder.
There are no complicated techniques to learn, no difficult joints to master, and all the materials are readily available. A marginless version of the guide is included for ereaders. This guide comprises 33 pages with 32 diagrams. Help is available by email and a 28 day satisfaction guarantee applies.
Site requirements
This guide requires a flat or gently sloping site that isn't prone to flooding or subsidence, and which is clear of buried cables and pipes. If you are unsure about the suitability of your soil, find reliable local advice. We do not advise building on a slope of more than 45° without specialist instruction.
Sample pages from this guide
Supports and posts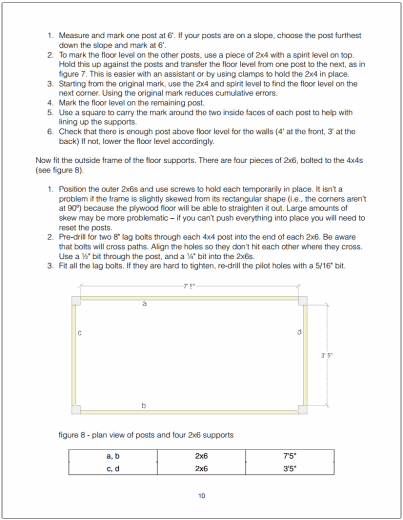 Floor joists and trapdoor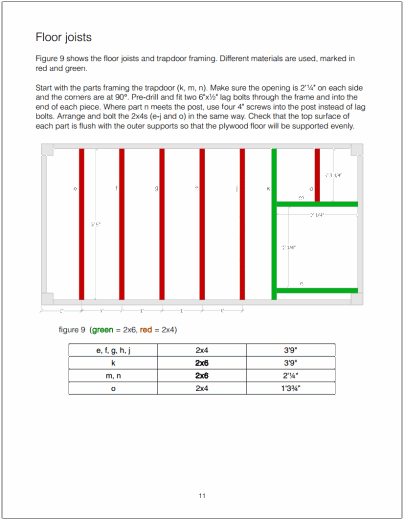 Entrance ladder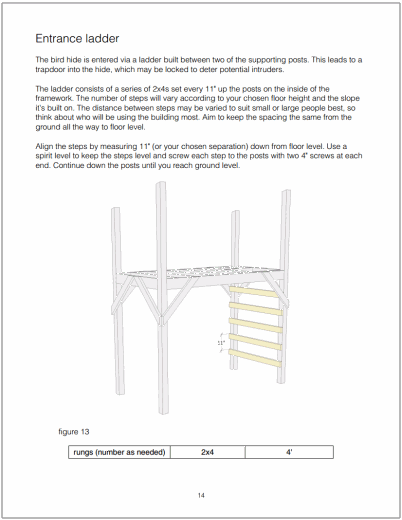 Plywood floor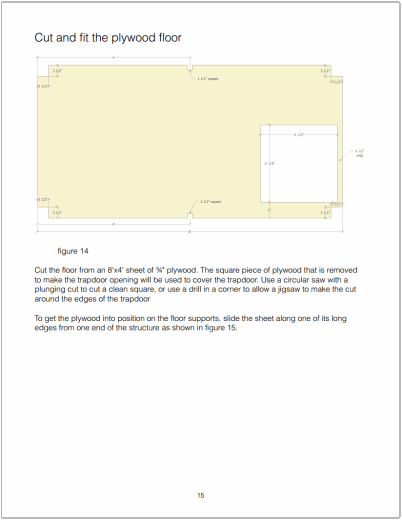 Connecting rafters to the wall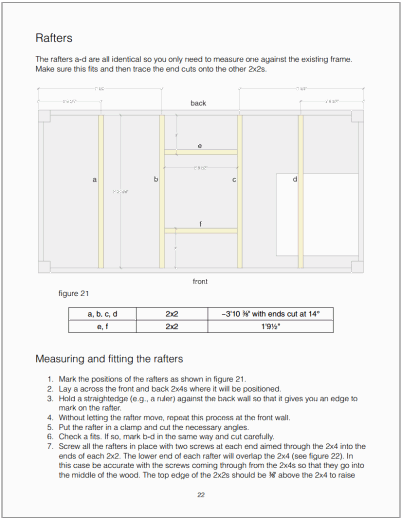 Rafter detail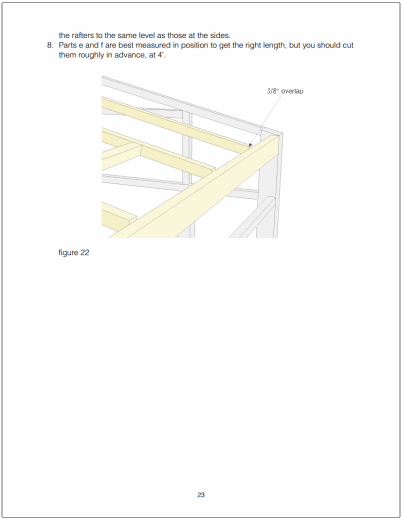 Satisfaction guarantee
We are confident that these guides will be easy to follow and provide all the information needed to build your treehouse. If you are not satisfied with a guide for any reason, please let us know within 28 days for a full refund.
Terms and conditions
This guarantee applies for 28 days from date of purchase.
Treehouses Guides reserves the right to end this offer at any time.
Refunds will be processed within two business days using the same payment method used to place the order.