San Pedro treehouse
For one tree between 1' and 1'8" diameter at floor level
Includes a free guide to building this treehouse on posts, allowing it to be completely freestanding or have partial tree support (more info…)
64sqft floor space, of which 50sqft is enclosed
Full material lists
Tree-friendly design
Tree passes through house and roof
Six windows allow views in all directions and down to the ground
Landing with railings
Large door (6' high) to suit adults and children
Sleeps two adults or three children
When built in a tree, plan covers 54 pages with 61 diagrams
Includes marginless version for ereaders
28 day satisfaction guarantee
Help is available by email
This treehouse is built in a single tree, providing a dramatic setting for the structure. As with most single tree treehouses this design wraps around the trunk, but unlike the Kauri design the trunk passes inside the treehouse itself. This helps to enhance the experience of being up in a tree and makes an unusual focal point in a playhouse or office. Also included are instructions for building on posts if you don't have suitable trees available. The two side windows are projected out from the walls to form seats and increase the space inside. There are no complicated techniques to learn, no difficult joints to master, and all the materials are readily available.
Tree requirements
This guide requires a single, healthy tree with a diameter between 1' and 1'8". The trunk must be within 5° of vertical. The supports will need an area of cleared space 6' below floor level and branches above floor level may need to be trimmed to make space for the treehouse. This treehouse can also be built next to a larger tree using partial post support, or can be built entirely on posts if you have no suitable trees, with an additional guide included free when you order.
The tree is treated with respect throughout the building process. Only the supports are fixed to the tree so the house itself rests entirely on the platform without touching the tree. Bolts are precisely placed for strength, safety and to reduce restriction to the growth of the tree. This ensures that the tree remains healthy.
What you'll receive
The plan comes as three downloadable PDF files - the main treehouse guide and two supports options. This gives you instructions to build in a tree, next to a tree, or with no trees at all using posts.
Main treehouse guide: 31 pages, 33 diagrams
One tree supports guide: 23 pages, 28 diagrams
Post supports guide: 36 pages, 41 diagrams (more info)
Slideshow
This slideshow shows the components and build process of the San Pedro treehouse, made by a customer. The guide that you can buy is for the main house only - the bridge and second platform shown have been added by the builder. There are some minor differences between the treehouse shown and the design in the guide, but the shape and size are the same.
Customer photos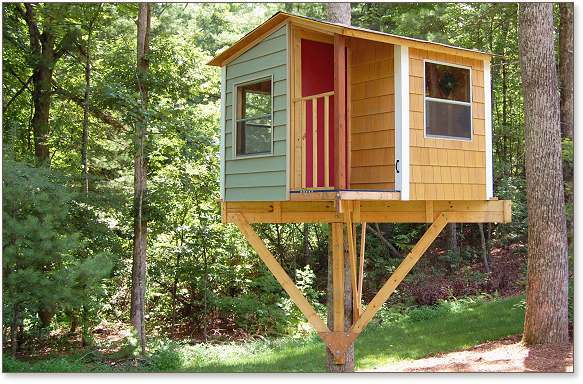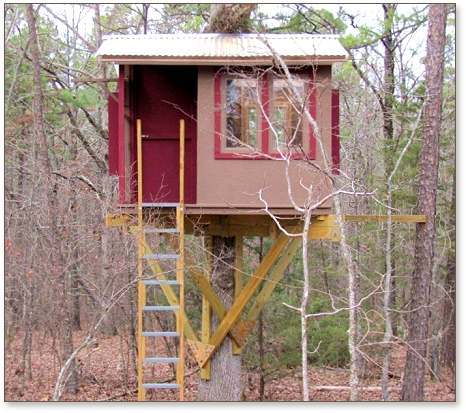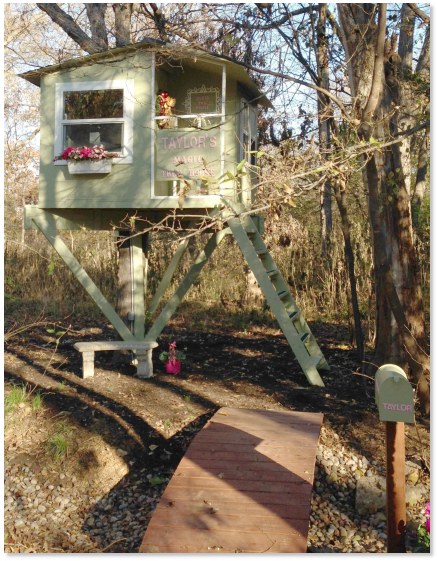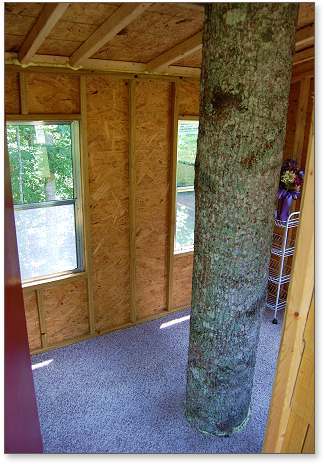 Sample pages from this guide
Tree support assembly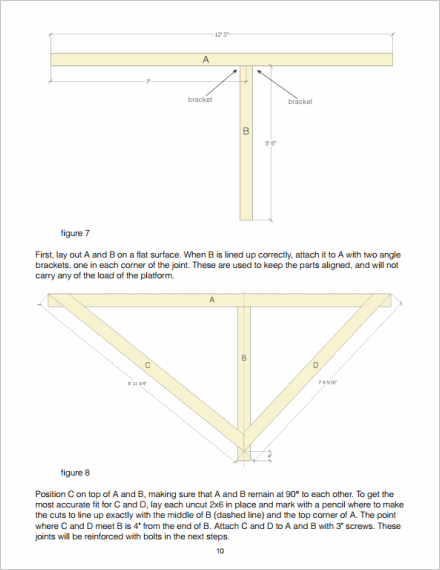 Floor frame assembly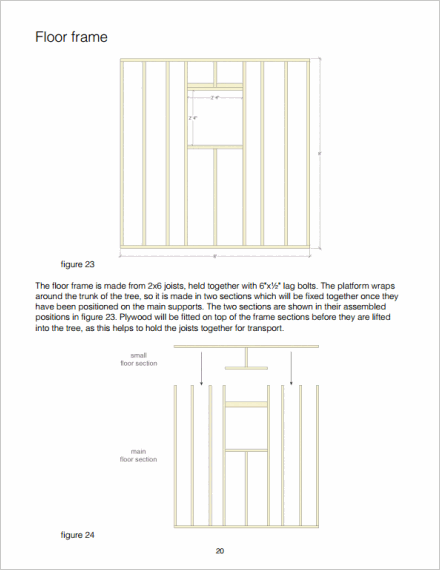 Wall panel framing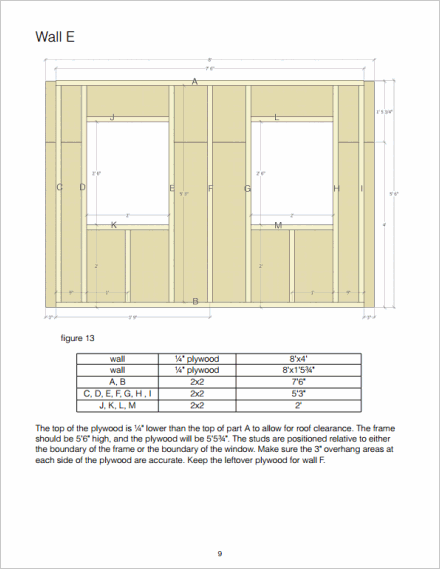 Window seats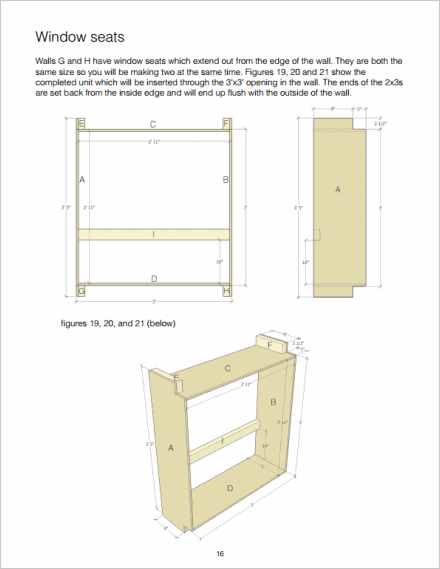 Fitting door frame in treehouse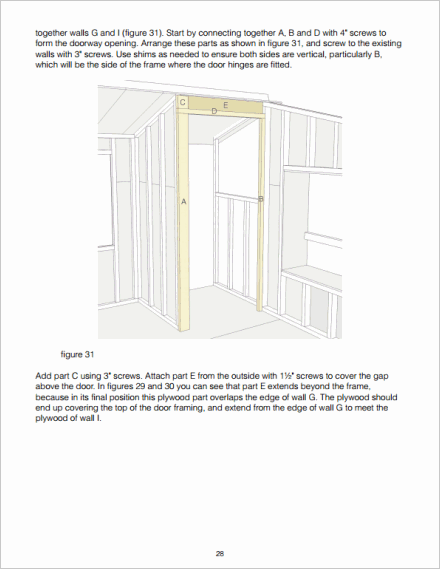 Door panel construction