Outpost tree fort
An open fort with steps and a ladder, designed as a retreat for young and old alike. The Outpost fort uses an extra support behind the tree to provide a larger floor area than the Terrazza design and includes trapdoor access from a suspended landing reached by ladder. There are no complicated techniques to learn, no tricky joints to master and all the materials are readily available.
For one tree between 1' and 2' diameter at floor level
42sqft floor space
Tree-friendly design
Full wood and materials lists
Uses readily available timber and fasteners - no special brackets are required
Access by ladder and trapdoor through floor
Deck with tree rising through the floor at the back, surrounded by railings
27 pages with 31 diagrams
Includes marginless version for ereaders
28 day satisfaction guarantee
Help is available by e-mail
Tree requirements
This guide requires a single, healthy tree with a diameter between 1' and 2'. The trunk must be within 5° of vertical. The supports will need an area of cleared space 6' below floor level and branches above floor level may need to be trimmed to make space for the fort.
The tree is treated with respect throughout the building process. Only the necessary supports are bolted to the tree - the fort then rests entirely on these supports. Bolts are precisely placed for strength, safety and to reduce restriction to the growth of the tree. This ensures that the tree will remain healthy.
Sample pages from this guide
Arranging supports around the tree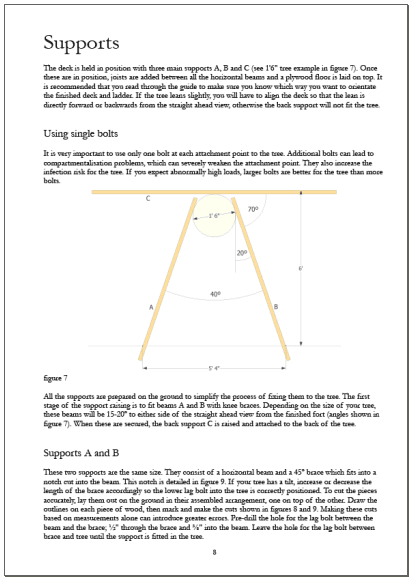 Plywood floor parts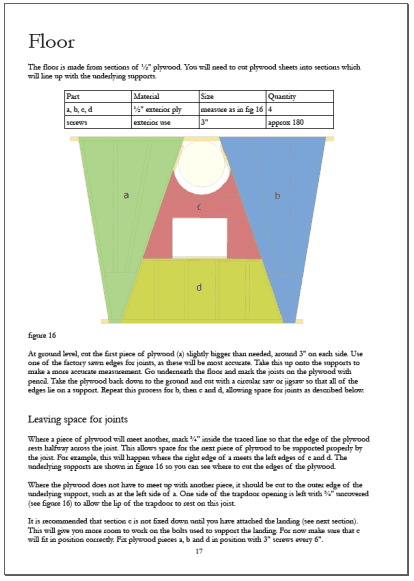 Support C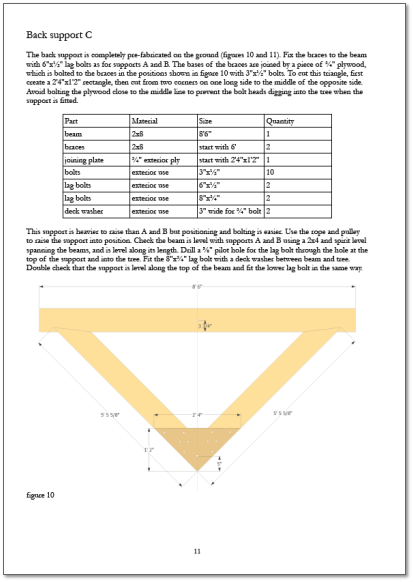 Trapdoor assembly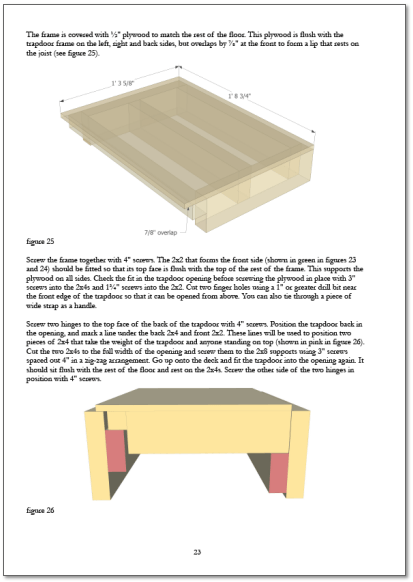 Railing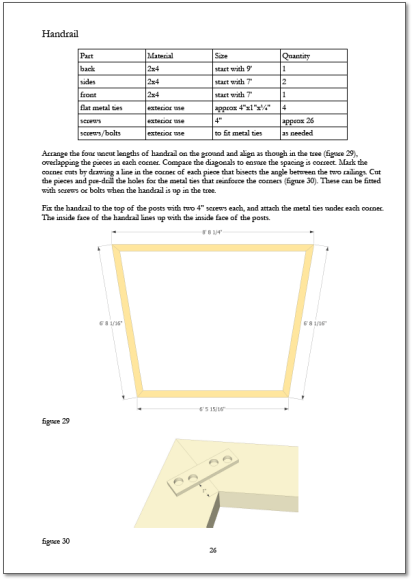 Ladder