Eyrie tree platform
This design is a high seat for two people and provides a portable elevated platform for nature watching or as a simple children's fort. The structure is strapped to a tree so it can be raised and lowered quickly without the need for any bolts or nails to be used in the tree. The floor measures 3' x 1'10" with an armrest to the front and sides and a ladder built into the support legs.
The platform is easy to put together and can be completed over a weekend. There are no complicated techniques to learn, no difficult joints to master, and all the materials are readily available. A marginless version of the guide is included for ereaders. Help is available by e-mail and a 28 day satisfaction guarantee applies.
Tree requirements
This guide requires a tree of 12" or greater diameter, which has an area of trunk close to vertical between the heights of 6' and 8' above ground level. The underlying ground should be firm enough to support the legs of the platform.
Sample pages from this guide
Attaching legs to the frame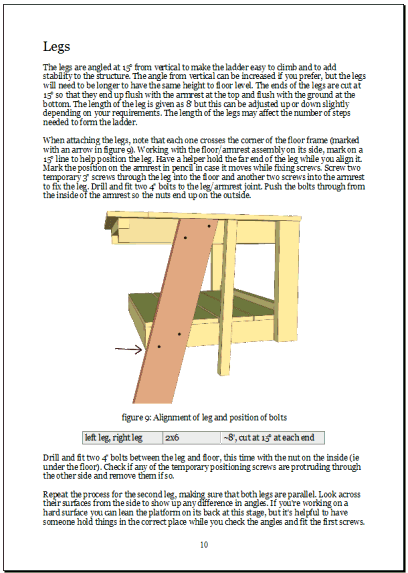 Framing the floor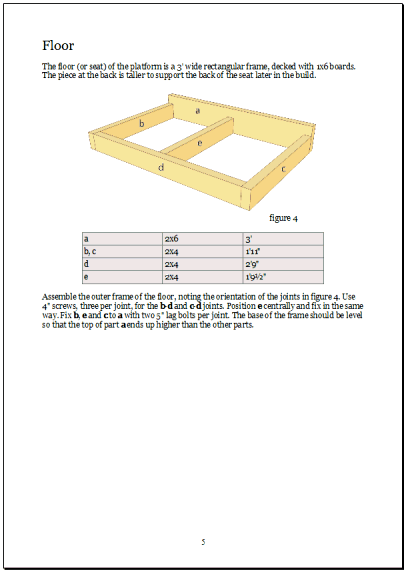 Positioning ratchet straps